Construction - Design & Build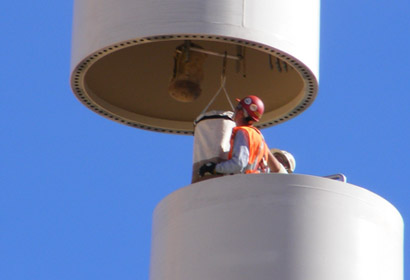 Construction quality control and quality assurance program implementation
Field and laboratory testing and analysis
Consulting for construction material selection, compatibility, and acceptability
Forensic investigation and evaluation of in-place construction materials and pavement materials
Engineering and construction management
Health and Safety assessment
Eco provides full-service environmental and construction-related consulting services from project planning and inception through construction and start-up. Eco believes that quality construction monitoring services are key to successful project completion.
Eco provides services with trained, certified, and experienced civil, geotechnical, and environmental engineering professionals and technicians. Eco staff has participated in the requisite USACE Contractor Quality Control (CQC) training and has obtained certification. All technicians undergo periodic internal training and certification. Technicians are maintained with a range of experience to be able to provide the level of service needed on client projects.
Eco is also familiar with the USACE EM 385-1-1 Safety and Requirements Manual and has followed it on several construction projects. Eco recognizes the value of complete Accident Prevention Plans and the preparation of Activity Hazard Analysis documents to foster a safe working environment. Laboratory testing and analytical services are provided using associate company resources and test construction materials and air, soil, and water samples collected in the field. When necessary, either rapid turn-around of testing is arranged to meet the project needs, or temporary field laboratories are established to provide on-site testing services.