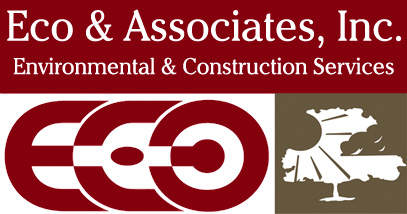 Founded in 2001, Eco & Associates, Inc. (Eco) is an SBE and Woman-Owned business providing a full range of environmental engineering, planning, compliance, consulting, and construction services.
These services include:
Eco's workforce includes engineers, planners, computer program specialists, and scientists totaling 29 employees and supplemented with an additional 10 technical on call experts to provide specialty support services when needed. Eco prides itself on providing responsive services to public sector clients – our track record includes the award of (many/numerous) sole-source contracts as a result of our focused client service and dedication to quality deliverables. In addition, Eco staff has worked for the U.S. Army Corps of Engineers (USACE) and the U. S. Navy throughout the western United States and has cultivated strong working relationships with a variety of regulatory agencies in Southern and Northern California Arizona, and New Mexico.
Our experience offers several distinct advantages that include technical understanding, management systems, and resources. Eco brings value and strength to your projects for the following reasons:
Understanding public agency clients – More than 85 percent of Eco's recent projects have been completed for large public entities with multiple, concurrent tasks and complicated environmental issues.
Knowledge and understanding of USACE requirements – Eco staff has worked with and is well known by USACE's staff and management. Further, Eco's vast experience with litigation support projects that include trial experience in cost adjudication has gained for it a firsthand knowledge on costing for environmental remediation.
Proven past performance – We take pride in our ability to provide superior work products and rapidly respond to clients' requests and needs.
Development of practical and attainable solutions– Eco understands the necessity of making timely and cost-effective decisions.