Groundwater Characterization & Monitoring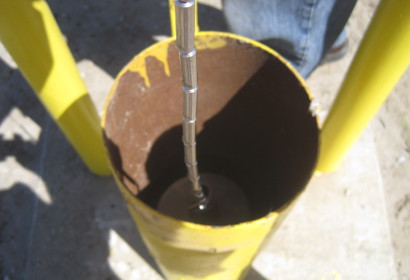 Characterize Geology Beneath Site
Identify Groundwater gradient and flow path
Identify & Characterize uppermost aquifer
Plan & Design groundwater monitoring well network
Design monitoring wells
Prepare Sampling & Analysis Plan
Statistical Analysis of Monitoring Well Data
The staff at Eco has over 20 years of experience working on a wide range of services in groundwater characterization and monitoring at contaminated sites. Eco performs water investigations required to support the hydrologic characterization of basins and to analyze impacts of proposed projects. Additionally, surface water characteristics are investigated in support of site characterization studies at hazardous waste sites or landfill sites.
Water supply development includes well design, installation and development, aquifer pumping tests, and water quality analysis. Water quality investigations analyze the native water quality, agricultural infiltration and runoff, seawater intrusion, and leaking underground storage tanks.
The groundwater characterization and monitoring services provided by Eco fall under the following general headings:
Ground water investigations
Surface water investigations
Ground water/surface water interaction investigations
Water well design, testing, rehabilitation, and municipal water supply services
Water quality for drinking water source and water treatment systems design
Eco conducts hydrogeologic investigations required to define and analyze aquifers and the behavior and characteristics of ground water. Such investigations encompass a wide range of investigative, analytical, and reporting procedures Eco intelligently provides.