Green & Sustainable Remediation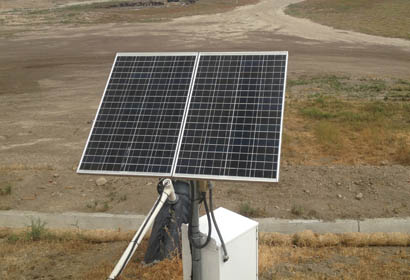 Reduce, reuse, and recycle material and waste
Use recycled products and local materials
Use cleaner fuels to power machinery and auxiliary equipment
Eco strives to promote sustainability in the design of remedial systems. We challenge ourselves to employ cutting-edge methods in the sustainable practices we implement in the investigation, assessment, and management of remediation techniques. These techniques can lessen negative effects of the cleanup, protect human health and the environment - and still meet or exceed the regulatory objectives.
Some of our tenants of sustainable remediation are:
Protect native land and ecosystems
Plant native species to minimize water demand for revegetation
Reduce, reuse, and recycle material and waste
Minimize consumption of virgin materials
Use recycled products and local materials
Minimize total energy use and maximize use of renewable energy
Use of energy-efficient equipment to minimize energy consumption
Purchase commercial energy from renewable resources
Minimize air pollutants and greenhouse gas emissions
Use heavy equipment efficiently
Use cleaner fuels to power machinery and auxiliary equipment
Minimize water use and depletion of natural water resources
Capture, reclaim, and store water for reuse
Minimize unnecessary soil and habitat disturbance or destruction
We hold our work and ourselves to high standards, even implementing environmentally sustainable practices in our office.