Underground Storage Tank Removal
Riverside, CA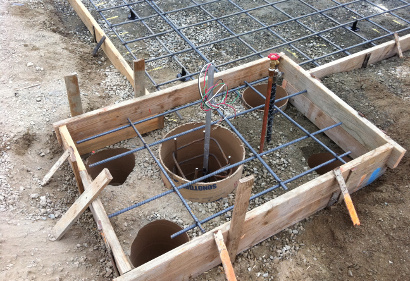 Relocation of existing light pole, water and air sources toward the side of the property protected by multiple bollards.
Eco was tasked by California Army National Guard to perform a removal of a 5,000 gallon fiberglass double wall UST and fuel island within the work bay at the Field Maintenance Shop. The site had two bays that were inadequate for the vehicles they service. Eco removed the UST and associated components to ready the site for renovation.
The particular tasks completed included:
Confirmation of UST location utilizing geophysical methods
Collection of one sample from the tank for analysis
Removal and recycling of concrete waste
Locate and remove the fuel line between the UST and fuel dispenser
Relocate existing light pole, water and air sources on top of existing fuel island
Collect and analyze soil samples for TPH, VOCs, and metals
Backfill the resultant excavation pit with clean soil
Disposal of all trash generated by work and general cleanup of work area