Geographic Information Systems & Software Engineering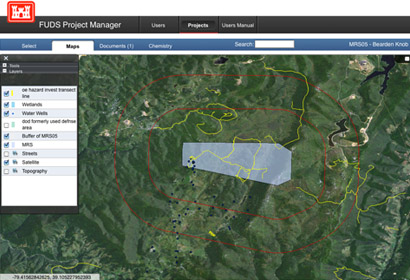 Custom Web-based Application Development
Workflow Streamlining
Data Processing
Easy to use
Eco & Associates, Inc. staff has the ability to build custom solutions for Geographic Information Systems (GIS), application engineering, and environmental consulting. By utilizing the strength of new technology we are able to ignite new methods that allow greater capabilities for translating data from geographical spaces. Our systems streamline information processing for mapping support, geo-database administration, web-based application engineering with GIS; and services in geological, environmental, and related engineering fields.
In each discipline, Eco is dedicated to ensuring its clients receive timely and reliable consulting services, effective project management, professional communication, and superb technical guidance and review.
Eco enjoys experimenting in the development of new technologies, expanding its horizons and personal skill levels, and giving its clients the perfect solution to facilitate their data management and/or Geospatial needs.