Vapor Extraction & Remediation
Bell, CA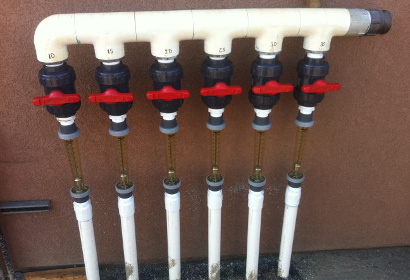 Utility Clearance and Well Relocation
Shallow Soil Investigation and Soil Vapor Survey
Intermediate Depth Soil Investigation
Deep Soil and Groundwater Investigation
Eco & Associates, Inc. worked with the United States Army Corps of Engineers to survey and provide remedial services in Bell, CA. Eco designed, permitted, constructed, and operated the SVE and bioventing system which contributed to the volume of petroleum contaminated soil being remediated/treated from multiple sites as opposed to typical treatment and disposal methods. This approach allowed for more cost effective treatment of site soils, saving more than $500K. Eco prides itself on utilizing innovative approaches to reach solutions that are environmentally conscious and economically effective.
A selection of tasks completed on site include:
Developed the remedial action approach using a combination of vapor extraction and bioventing
Perform a soil vapor survey using a mobile laboratory for on-site analyses
Performed step testing for shallow and deep soil vapor extraction well completion intervals
Evaluated field testing results and site-specific performance data, and prepared shop drawings for the full scale SVE/bioventing remediation system design
Performed SVE/bioventing system construction
Performed system startup, optimization and O&M
Used analytical data from the assessment activities to characterize waste and to ensure appropriate disposal
"[Eco is] always flexible and willing to adapt to new challenges. They have a sizable staff that is well experienced and highly professional. Overall, they are a real pleasure to work with and I would certainly recommend them to others."

- Chris Markowski, PG, IRP/MMRP
Program Manager - CARNG
September 2012